ICYMI: Sen. Marshall Joins KWCH Live In Studio To Discuss The Farm Bill and The Cooper Davis Act
Wichita, KS – Today, U.S. Senator Roger Marshall, M.D. joined KWCH live in studio to give an update on the 2023 Farm Bill, the importance of crop insurance and nutrition. Senator Marshall also discussed his legislation to combat the fentanyl crisis that is flooding into our communities and killing young adults at an alarming rate.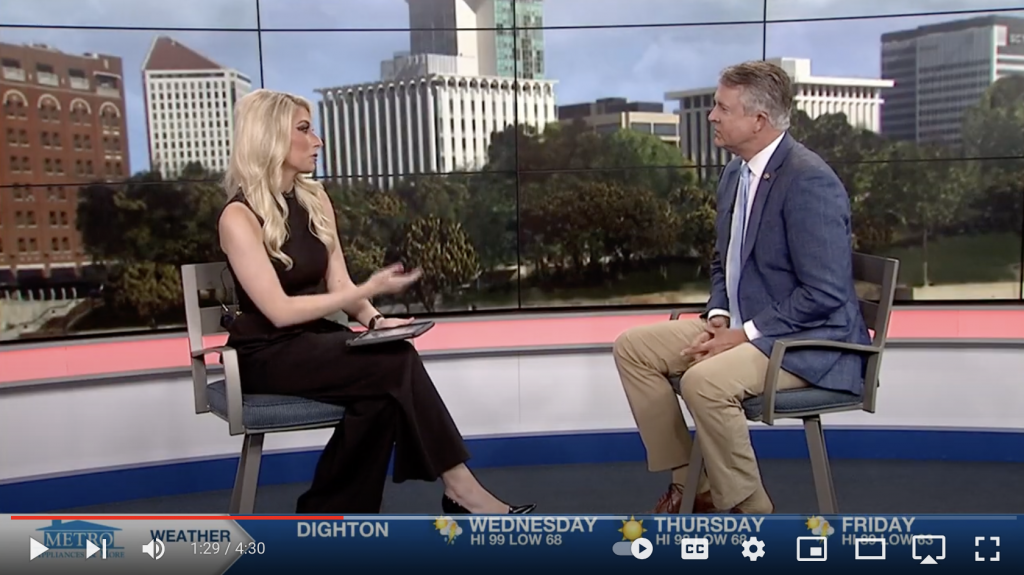 You may click HERE to watch Senator Marshall's full interview.
Highlights from the interview include:
On the drought in Kansas:
"It's tough times in American agriculture, especially in Kansas. So of course, the weather, the drought is the issue. We're going to plow under a third of our wheat crop this year because of this drought, the worst drought since 1917."
On the 2023 Farm Bill and the importance of nutrition and crop insurance:
"I was sent to Washington D.C. to make sure we protect crop insurance, you know my top three goals on the Farm Bill are crop insurance, crop insurance, and then crop insurance. We're gonna get it done. It may take until December 31st, we may have to do a short reauthorization, the biggest challenge in this Farm Bill is paying for it. "
"We're actually going to be spending 75% more for food this time around than we did five years ago. We are budgeting $70 billion, we're spending $140 billion a year on the food. So the challenge is how to pay for it. The nutrition is the big challenge."
On the California Proposition 12 and Senator Marshall's EATS Act:
"We've introduced legislation to push back on that [California's Proposition 12] to preserve our state's own individual rights here in the state of Kansas. We don't want someone from California telling us how to raise sows, soon it'll be cattle and chickens as well. So we're pushing back on that. And that's what the Supreme Court asked us to do. The Supreme Court asked Congress to address the problem."
On the fentanyl crisis:
"I just want to make sure everyone knows that one pill can kill. Everyday in the state of Kansas, we lose typically a young adult, one person per day…"
"It's easier to purchase 4 or 5 fentanyl tablets online than it is to get pizza delivered to your house, and it's actually cheaper as well. So we're working with all the law enforcement officers that we can. On the social media front, we have legislation that we hope goes through the committee, that'll force social media companies to cooperate with law enforcement when they see this happening online."
"Cooper Davis was a wonderful young man, and he and his friends ordered tablets online. And Cooper took one half of a tablet and died. Fentanyl makes you stop breathing. It's the equivalent of like 50, or 100 Percocet tablets, as well. So that was purchased through Snapchat."