ICYMI: Sen. Marshall talks COVID-19 Origins and Gain-of-Function Research on FOX Business
(Washington, D.C., June 29, 2021) – U.S. Senator Roger Marshall, M.D. recently appeared on FOX Business to discuss the origins of COVID-19 and viral gain-of-function research, saying in part,
"I'm on the HELP Committee which oversees healthcare, oversees the NIH and CDC. I think that will be a perfect place to do a deep dive investigation into this… Senator Murray and Senator Burr announced that we were going to start that investigation in the HELP Committee. We're looking forward to getting to the origins of this virus… Doing viral gain of function research with Communist China would be like doing nuclear warhead research with Iran or with North Korea… Who in their right mind would think about doing that? So it just amazes me that they were doing these viral gain of function studies with someone who really didn't know how to take care of the virus… and then they covered it up, and now they can't even develop a vaccine for it either."
You may click HERE or on the image below to watch Senator Marshall's full interview.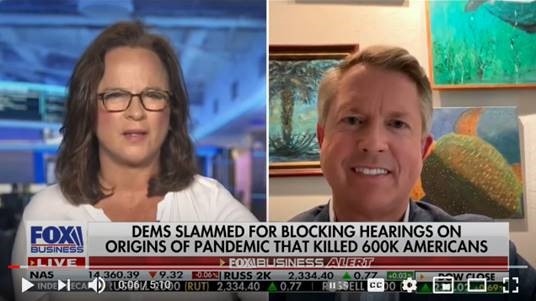 ###