ICYMI: Sen. Marshall Talks COVID-19 Vaccine Distribution on FOX Business
(Washington, D.C., January 25, 2021) – Today, U.S. Senator Roger Marshall, M.D. spoke about COVID-19 vaccine distribution on FOX Business. You may click HERE or on the image below to view the Senator's interview.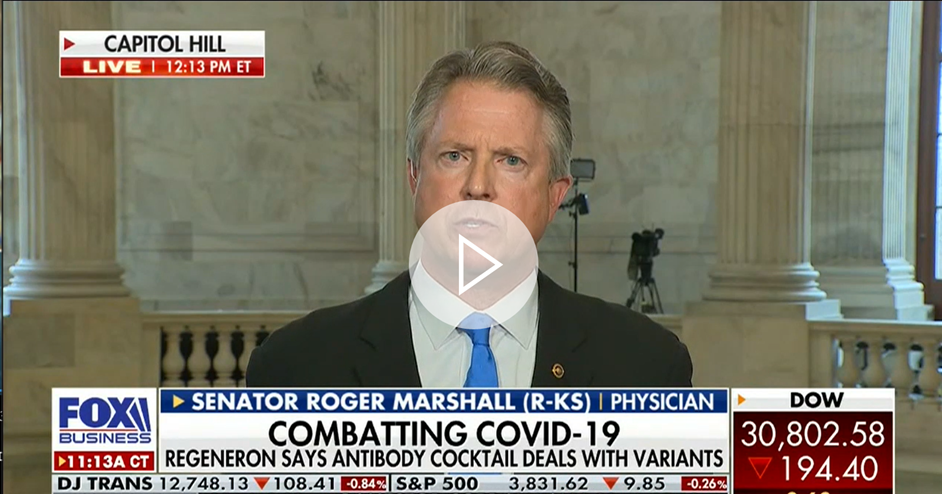 "We've already given out some 40 million COVID-19 vaccinations across the country that need to be put in people's arms. We have the infrastructure that allows us to give three million flu vaccines in a day across this country. We need to use that current infrastructure and unleash our community pharmacists and county health departments – we can do this if we just get the government out of the way," said Senator Marshall.
Senator Marshall also spoke about President Joe Biden's latest Executive Orders including the Keystone XL pipeline as well as increased regulations that will hurt small businesses across the country. You may click HERE to view the interview in its entirety.
###