ICYMI: Senator Marshall Joins Fox Business: "Americans Need To Understand That Iran Is The Head Of The Snake"
Washington, D.C. – U.S. Senator Roger Marshall, M.D. joined Fox Business to discuss the barbaric attack by the Hamas terrorist organization on the Israeli people. In the interview, Senator Marshall also slammed President Biden for his lack of leadership and lackluster response since the war broke out that has now claimed the lives of over 25 American citizens.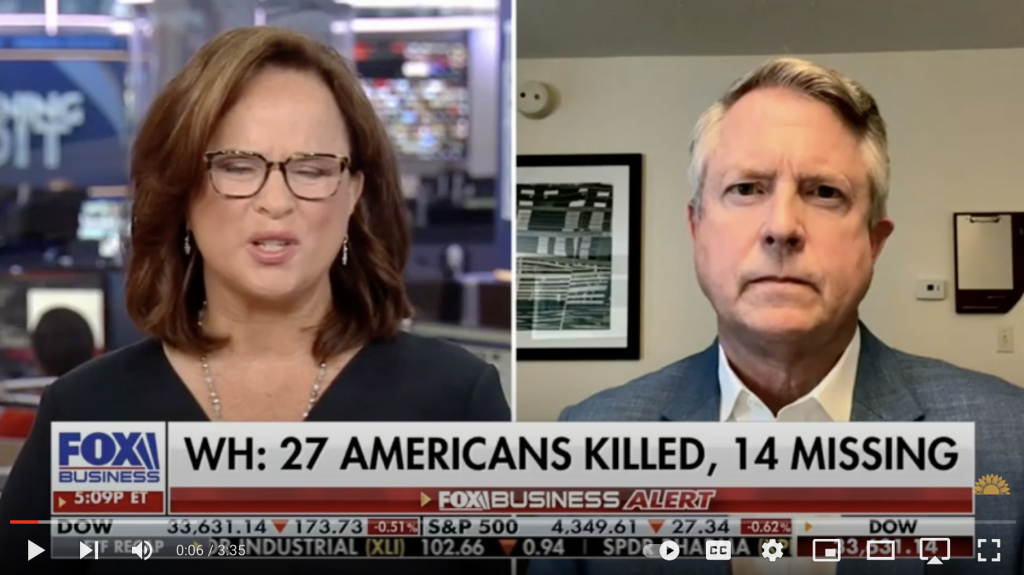 You may click HERE or on the image above to watch Senator Marshall's full interview.
Highlights from Senator Marshall's interview include:
On Joe Biden Quietly Walking Back His $6 billion deal with Iran:
"What I see right now is the White House trying to cover up its mistakes. Think about who Joe Biden is – the most pro-Iranian president in American history. He says he wants to help Israel, but he actually keeps helping Iran and this is the next chapter."
"Americans need to understand that Iran is the head of the snake; that they're responsible for funding Hamas, arming them in planning this massacre as well."
"So he's unleashed the $6 billion, and just three months ago, he unfroze $10 billion. He continues to turn his head to the sanctions we had in Iran set, selling oil, now he's lifted those sanctions… He wanted to take the Iran Revolutionary Guard off the terrorist list. They're the ones that planned this invasion. So, to deny Iran's involvement is beyond the pale."
"Iran is the head of the snake here. The first thing Joe Biden did when he got into office was pave the way for them to develop nuclear weapons. We have to cut the head of the snake off, we need to go after Iran. They're the largest, as you know, the state funder of terrorism across the world. That they're again, they're funding, they're arming, they're training, they're planning these attacks… All the [bloodshed] that is going on right now is on the hands of Iran and Hamas."