ICYMI: Senator Marshall Joins Press Conference in Support of Israel
Washington, D.C. – U.S. Senator Roger Marshall, M.D., joined Senate colleagues to discuss Republicans' support for Israel. The U.S. must stand with our greatest ally in the Middle East, Israel, against the Hamas terrorists.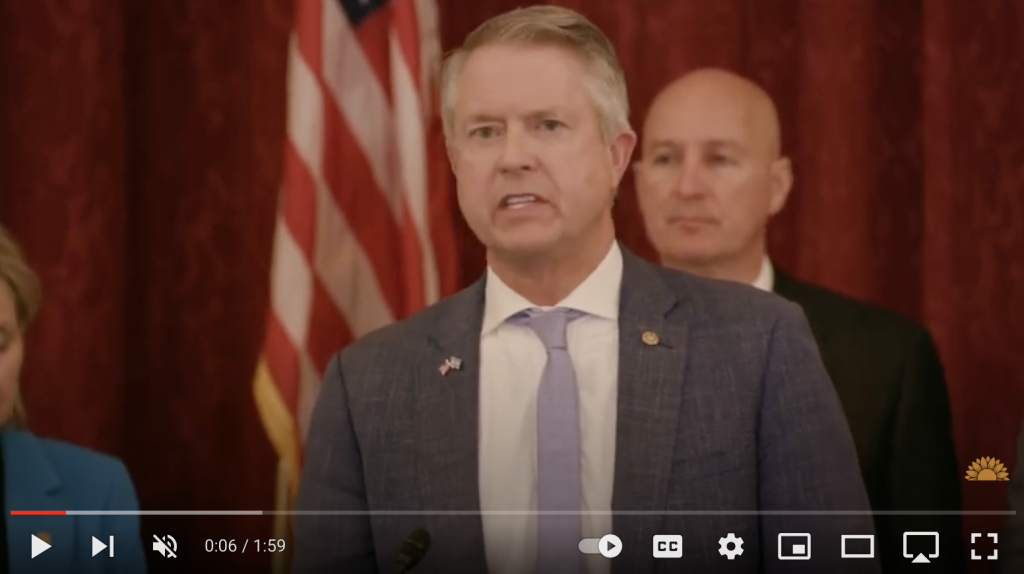 You may click HERE or on the image above to watch Senator Marshall's full remarks.
Highlights from Senator Marshall's remarks include:
"Over the last several days as I've contemplated the next weeks and months that lie ahead of us. And yes, it's going to be weeks or months, I'm reminded of the words of my boyhood hero, the 34th President of the United States, when President Eisenhower talked about war, Ike said that, 'I hate war as only a soldier who's lived it can, as one who's seen as brutality, futility, and it's stupidity.'"
"What Americans need to remember – that the blood they're seeing belongs on the hands of Iran and Hamas. They're the ones that have caused this. These are the ones that are hiding behind innocent women and children."
"As we go forward, what we need to see out of the White House is a very clear vision, a very clear mission."
"Number one we need to be focused on getting American hostages and citizens back safely and every day this president wastes, we have hostages that are being beaten by terrorists from Hamas."
"Number two, we need to cut the head off the snake and Iran is the snake and let all the puppets, all the terrorist organizations know, if they engage that there will indeed be hell to pay.
"Lastly, Israel needs [that] we will stand beside you no matter what. That as these days get tougher and we see death and destruction, we're going to stand beside you knowing that the blood being shed belongs on the hands of Iran and Hamas."