ICYMI: Senator Marshall Visits Southern Border
(Washington, D.C., March 15, 2021) – U.S. Senator Roger Marshall visited the southern border yesterday for a tour along the Rio Grande River and a briefing on the growing migrant crisis. This was Senator Marshall's third trip to the southern border since becoming a member of Congress. You may click HERE or on the image below for b-roll footage from Senator Marshall's visit.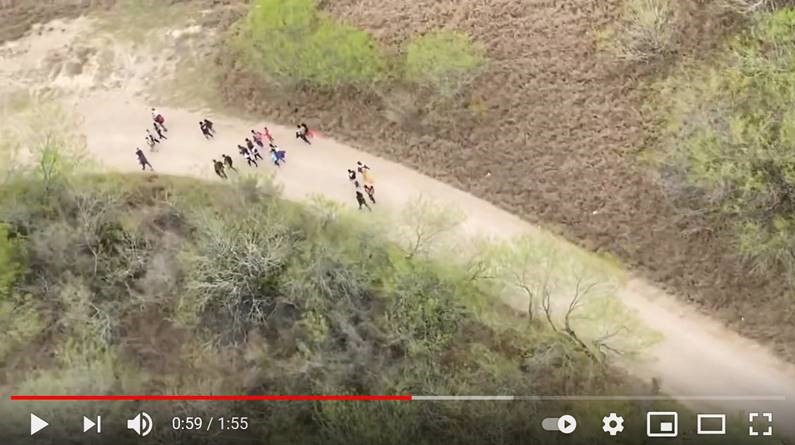 Additionally, Senator Marshall did a Facebook Live following his tour. You may click HERE or on the image below to watch the clip.
"The crisis at our southern border is our biggest, most immediate national security threat. Amidst the COVID-19 battle this has now turned into a public health crisis as well. While we try to show compassion to everyone, keeping our border secure must be a top priority for the Biden Administration," said Senator Marshall. "Without secure borders, we cannot ensure our nation's safety, period. We have tens of thousands of immigrants filling our entryways every month resulting in drugs, guns, criminals, violence, disease, and of course COVID-19 spilling into our country. It is simply unacceptable."
Background:
Breakdown of Apprehensions on the Southwest Land Border February 2021
Single Adults: 71,598 (up 175% vs. February 2020)
Unaccompanied Alien Children/Single Minors: 9,457 (up 171% vs. February 2020)
Family Unit Aliens: 19,246 (up 170% vs. February 2020)
U.S. Customs and Border Protection reported 100,441 apprehensions in February, up 28% from January and up 174% from February of 2020. The number of unaccompanied children rose by 61% from January, worsening the Biden administration's crisis in child detentions. According to CBP, the number of "family unit aliens" was 19,246. This is the number of parents, legal guardians, and minors travelling together. Single adults made up 71,598 of all people stopped at the border, up 10% from January and 175% from February of 2020.
In March of last year, Senator Marshall penned an op-ed for the Wichita Eagle underscoring the need for strong border security amid the COVID-19 battle saying in part, "On the eve of a potentially global pandemic, this situation underscores how imperative it is for our country to be able to prevent unidentified individuals from entering the country. Border security is national security, and families in Kansas deserve a home safe from unvetted individuals who may knowingly or unknowingly be carrying contagious diseases." You may click HERE to read the op-ed in its entirety.
Senator Marshall has been a staunch supporter of securing our borders especially as it related to the public health issues surrounding border crossings. In an op-ed for FOX News in 2019, then Congressman Marshall detailed his border visit with fellow doctors in Congress saying in part, "Our systems are simply overwhelmed, and there appears to be no break in the near future… until we build a wall, and until we turn off the laws that only serve as magnets, all the money in the world will not have a huge humanitarian impact. We can build more shelters, we can send more doctors and nurses, more food and water, but proportionately more people will die trying to get to this country. We have to turn off the faucet. Until then, the cartels will keep trafficking and profiting. These laws may come from a place of compassion, and as a Christian and a physician, I understand. But these false promises are only subjecting more and more people to danger, illness, injury and death. It's not humane, and it's not just…"
###