Kansas Conservation Series: Black Kettle Buffalo
Moundridge, KS – U.S. Senator Roger Marshall, M.D. is continuing his conservation series highlighting Kansans' voluntary efforts to take better care of the environment. Stories will be released throughout the 2023 Farm Bill legislative process.
"While we hold hearings for the 2023 Farm Bill, I want to highlight how hard Kansans work every day to protect our environment and conserve precious resources that our Ag economy needs to thrive. Kansas farmers, ranchers, growers, and producers are finding unique and practical ways to preserve our land and protect our water and air. Their efforts are worthy of everyone's praise," said Senator Marshall.
This week, Senator Marshall highlights Dick Gehring of Black Kettle Buffalo. As the owner and operator of a bison herd for 35 years, Dick is part of a small community of bison producers who use their herds to produce high quality, nutrient dense local meat, while regenerating prairie grasses and limiting water use.
Black Kettle Buffalo prides itself on providing traceable products that consumers can count on and maintain the quality which they have come to expect. Bison have been a part of the plains since animals first arrived in North America, coexisting with the prairie's flora and fauna as well as providing for its people.
Dick believes that bison is the perfect animal to raise sustainably. Birds, rodents, bugs, plants, and bees benefit from what they leave behind. Whether it's wool for nests, dung for fertilizer, or improved soil and grass diversity, all these species are the beneficiaries of the bison.
Since bison are native to grasslands, they can graze year-round with minimal management, this allows grasslands to flourish and replenish themselves. This year-round presence makes the animals de facto caretakers of the land as they keep the ground covered, pH of the soil in check, and allow natural grasses to thrive in order to keep invasive species from gaining a foothold in pastures. In addition to their contributions to the soil, bison also aid in keeping our waterways open and healthy by rubbing against woody shrubs and small trees which otherwise pollute rivers and creeks.
As a part of a diversified ecosystem, bison offer much more than a unique option for dinner. Kansas' state animal contributes to making our state cleaner and healthier, and we are grateful for producers like Dick who ensure that the centuries old legacy of the American Buffalo remains intact.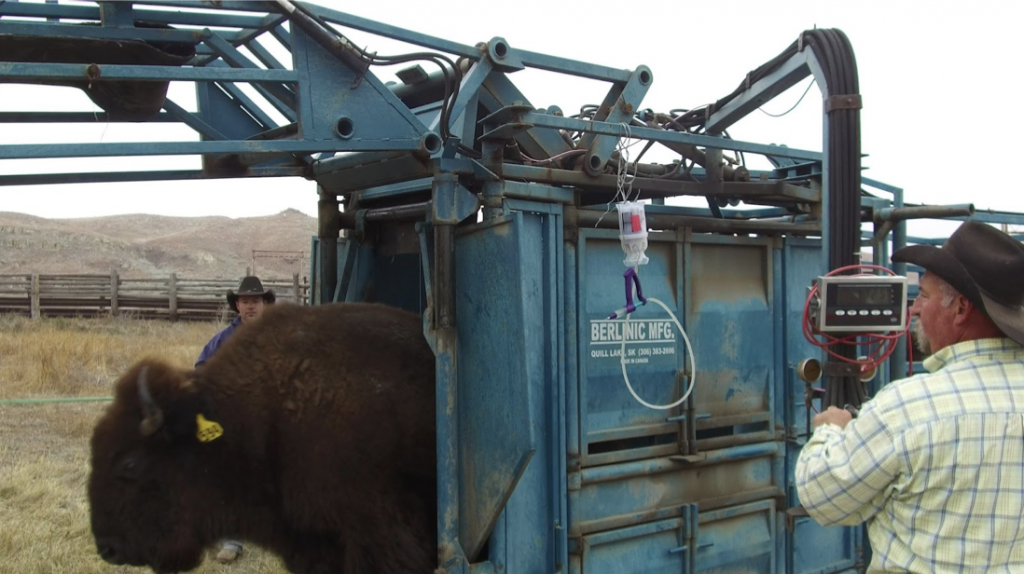 ###