Sen. Marshall Amendment to Prevent Dishonorable Discharges for Unvaccinated Servicemembers Included in NDAA
(Washington, D.C., December 13, 2021) – U.S. Senator Roger Marshall, M.D. released the following statement after his amendment to prevent the Administration from dishonorably discharging servicemembers for choosing to not get the COVID vaccine was included in the final text of the National Defense Authorization Act (NDAA).
"As a former army doctor, I support the vaccine, but I also support those who are defending our freedoms and have carefully weighed their decision on whether to receive the COVID vaccine," said Senator Marshall. "Simply put, a dishonorable discharge treats our heroes as felons. But, our American heroes deserve better. I look forward to the NDAA being brought to a vote in the Senate so my colleagues and I can provide our service men and women with the medical freedom they deserve with its passage."
You may click HERE or on the image below to watch a highlight video of Senator Marshall's fight against these dishonorable discharges: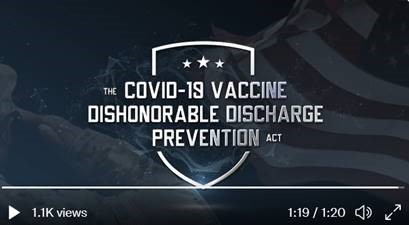 Background:
Senator Marshall has been leading the fight in the U.S. Senate to halt President Biden's vaccine mandate. The COVID-19 Vaccine Dishonorable Discharge Prevention Act was introduced by Senator Marshall on the heels of President Biden mandating millions of Americans to get vaccinated and the DOD issuing guidance stating that soldiers who refuse the vaccine will face "administrative or non-judicial punishment [under UCMJ] – to include relief of duties or discharge."
Since introduction of the bill, the White House announced opposition to the Senators' legislation and in turn doubled down in their support to give service members a dishonorable discharge for refusing the COVID vaccine. As such, Senator Marshall offered his legislation as an amendment to the NDAA.
Dishonorably discharged servicemembers surrender the following rights and benefits:
Ownership of any sort of firearm or ammunition
Access to the GI Bill for further education
VA home loans
VA medical benefits
Military Funeral Honors
Re-enlistment in another military branch
Senator Marshall penned an op-ed for FOX News on his legislation. You may click HERE to read it. You may also click HERE or on the image below to watch Senator Marshall's press conference on his legislation.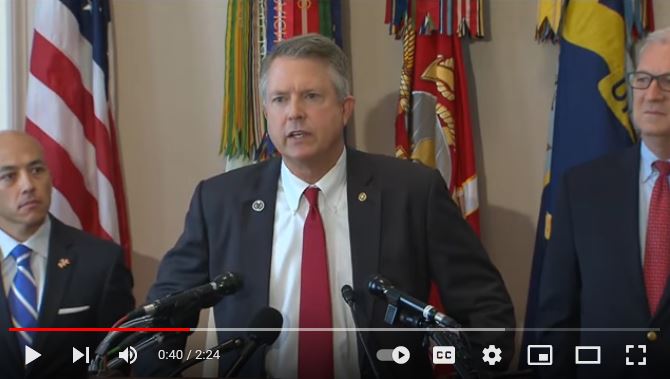 ###