Sen. Marshall: Does President Biden Have the Will to Fix the Border Crisis
(Washington, D.C., February 3, 2022) – U.S. Senator Roger Marshall, M.D. spoke on the Senate floor about the health crisis, national security crisis, and humanitarian crisis at the southern border created by President Biden's disastrous policies. Senator Marshall said in part,
"I want to make it clear tonight that I'm for border security. I'm for law and order. I have been to the border three times in the last four to five years and what I saw there was a crisis… This was a humanitarian crisis and a health crisis… This is a crisis America sees… If we see the problem, we know the solution, my question for President Biden: Do you have the will to fix this crisis?
While the latest border statistics are below, you may click HERE or on the image below to watch Senator Marshall's remarks: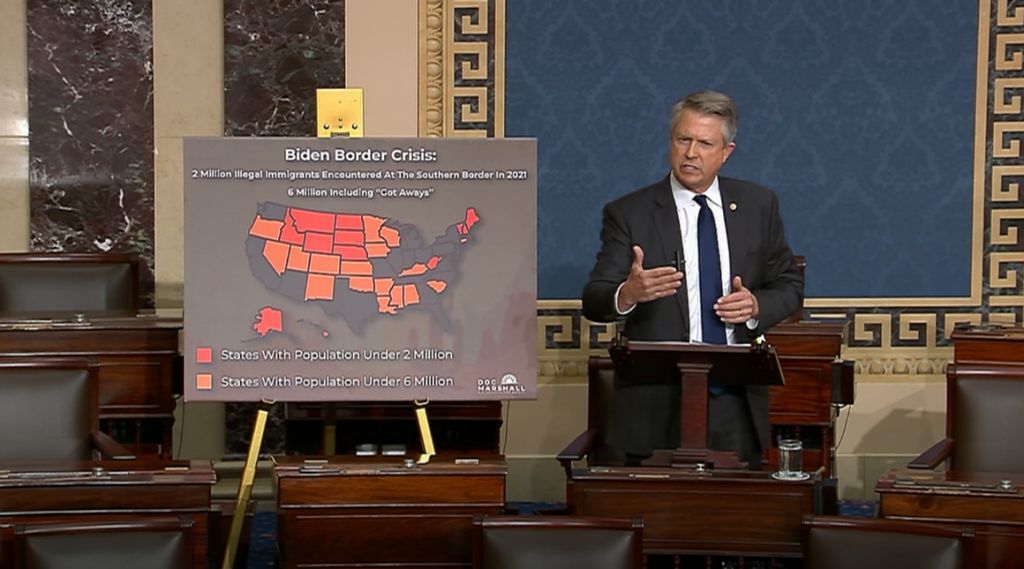 ###