Senator Marshall Announces Opening of State Offices
(Washington, D.C., May 25, 2021) – U.S. Senator Roger Marshall, M.D. today announced the opening of his Overland Park office located at 7011 W. 121st Street, Suite 100, Overland Park, KS 66209 and his Salina office located at 204 S. Santa Fe, Suite 1, Salina, KS 67401.
"I am thrilled to announce that folks in Kansas can work with my staff based in the state to voice their concerns and receive the assistance they need," said Senator Marshall. "Understanding the challenges Kansans are facing and ensuring our offices are providing top notch service are two of the most important parts of my job. I look forward to seeing the positive impact these offices will have on their respective communities and our state as a whole."
Background:
Senator Marshall's state offices assist Kansans with a number of different important issues including:
Grant Applications – Resources for people seeking information on or assistance applying for Federal Grants.
Help with a Federal Agency – If you cannot get an answer from a federal agency in a timely fashion, or if you feel you have been treated unfairly, our office may be able to help resolve a problem or get you the information you need.
Military Academy Nominations – Information and instruction for people seeking nomination to a U.S. Military Academy.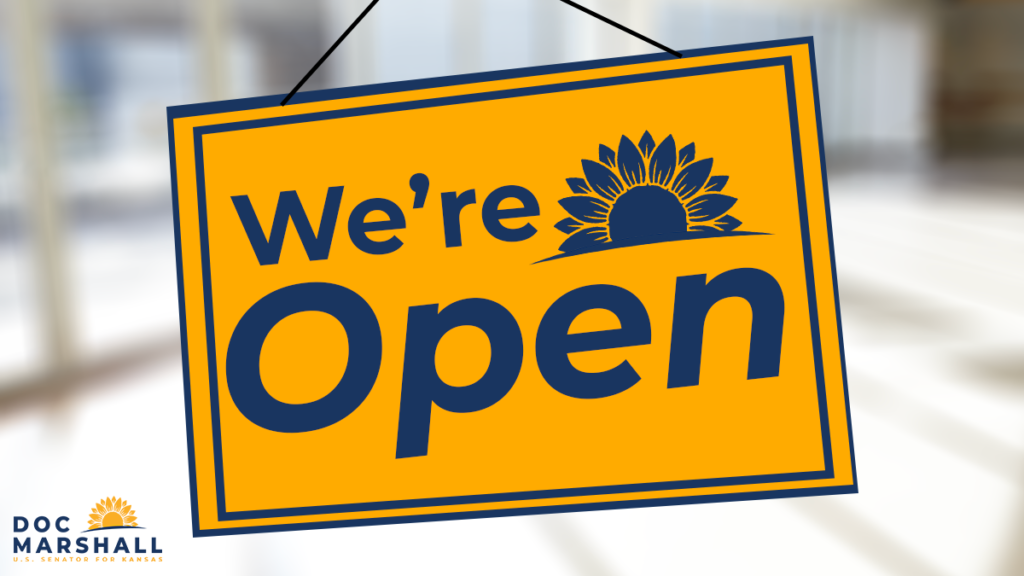 ###