Senator Marshall Visits with Kansas National Guard Deployed to D.C.
(Washington, D.C., January 22, 2021) – Today, U.S. Senator Roger Marshall, M.D. visited with and thanked members of the Kansas National Guard protecting the U.S. Capitol in Washington, D.C. Additionally, the Senator delivered over 100 Chick-fil-A sandwiches for lunch, enough to cover all on-duty Kansas National Guard members.
To download b-roll footage click HERE or on the image below.
To download a direct to camera interview, click HERE or on the image below.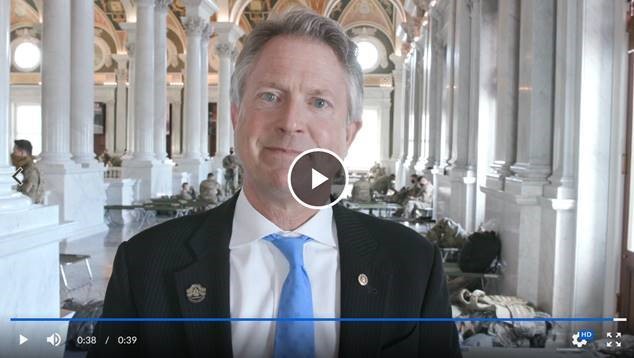 Full text of the Senator's interview:
"It is certainly an honor to be here in our nation's Capitol and the Library of Congress with so many of my friends – troops from around the country. My dad was in the National Guard, my brother in the Air Force, myself in the Army Reserve for seven years – I have an appreciation for what it is like to leave your family behind and come do your job. So, I am truly grateful for them for keeping us all safe and sound. I am truly grateful for all the family members back home who made the sacrifice of sending your loved one here as well. And I just want to say thanks to the employers back home who make it possible for our National Guard and for our Army Reserve to come make the Capitol safe again. Thanks to everybody," said Senator Marshall.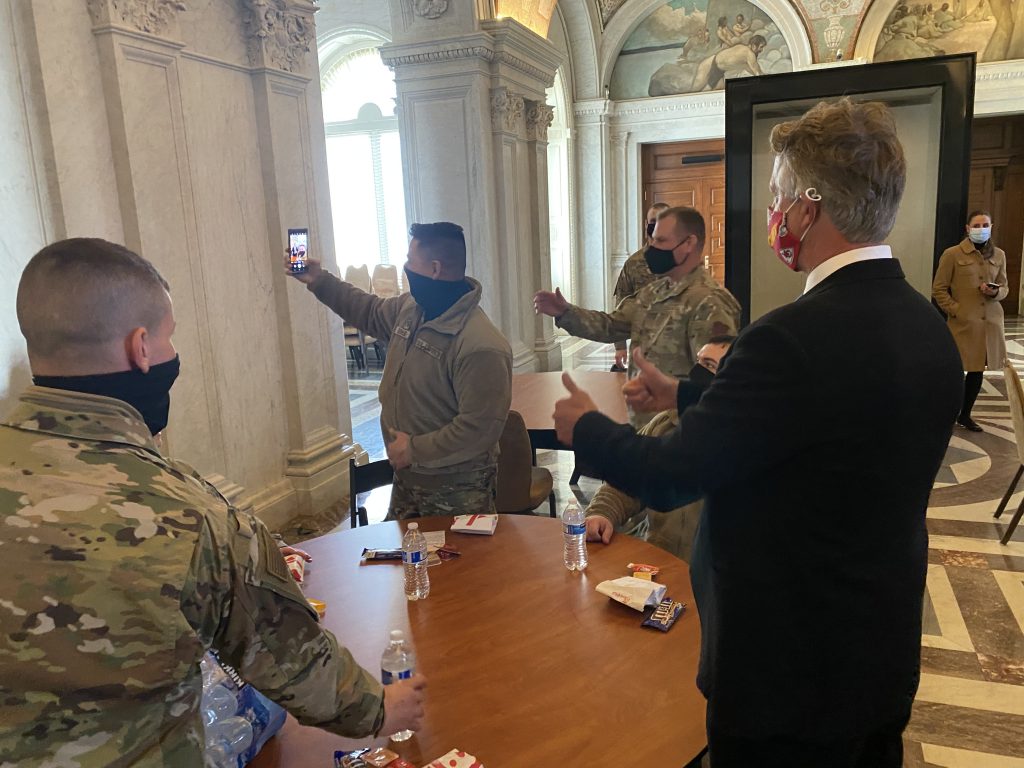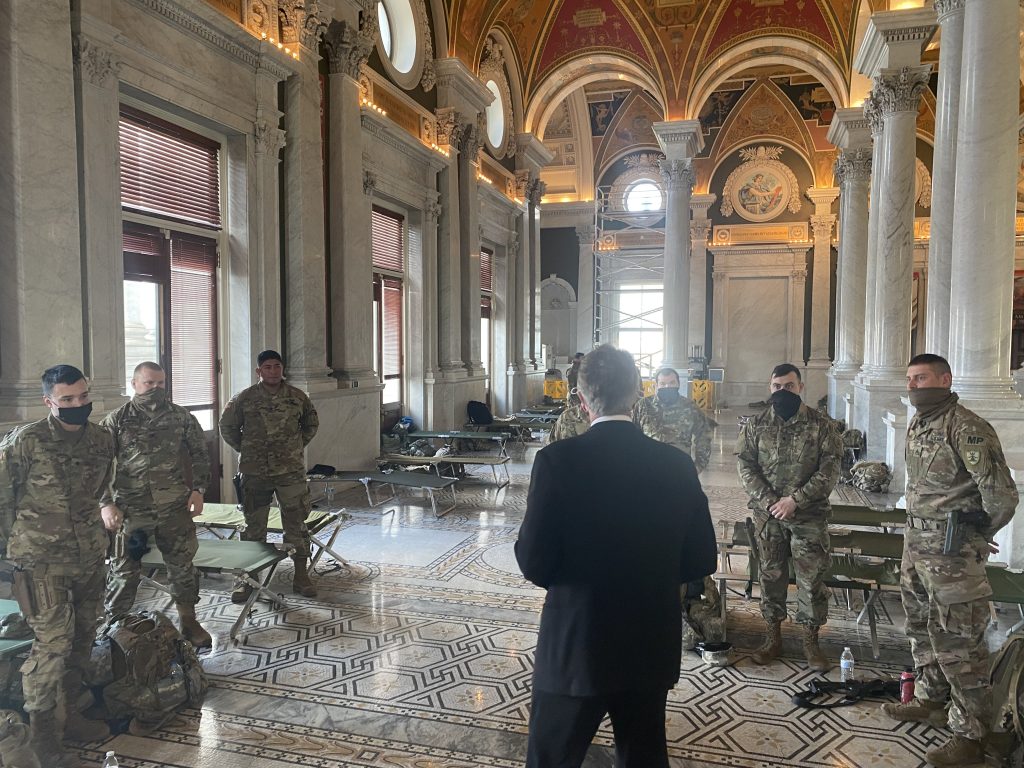 ###