Senator Marshall Votes Down Joe Biden's Illegal ATF Expansion 
Washington, D.C. – Today, U.S. Senator Roger Marshall, M.D. voted to strike down Joe Biden's rule that gives the Bureau of Alcohol, Tobacco, Firearms, and Explosives (ATF) the authority to criminalize Americans for owning firearms fit with a pistol brace. Biden's rule that charges pistol brace owners as felons took effect on May 31.
Senator Marshall has helped lead the fight against the Biden Administration's supersized ATF gun grab by introducing a Congressional Review Act (CRA) that would have stopped Joe Biden's pistol brace rule in its tracks. Today, this CRA, co-led by Senator Marshall, was voted on in the Senate. The CRA ultimately did not pass on the Senate floor.
Senator Marshall released the following statement after voting to end Joe Biden's unconstitutional attack on law-abiding gun owners:
"Every single American citizen is entitled to their Second Amendment rights," Senator Marshall said. "We won't let Joe Biden's radical ATF unilaterally enact this unconstitutional pistol brace ban without a fight. I am disappointed that this vote did not go our way, but this fight is long from over. I will always stand up to the Biden Administrations vicious attacks on law-abiding gun owners."
Earlier today, Senator Marshall spoke on the Senate floor in support of this measure that would have prevented the ATF from enforcing its unconstitutional ban on pistol braces.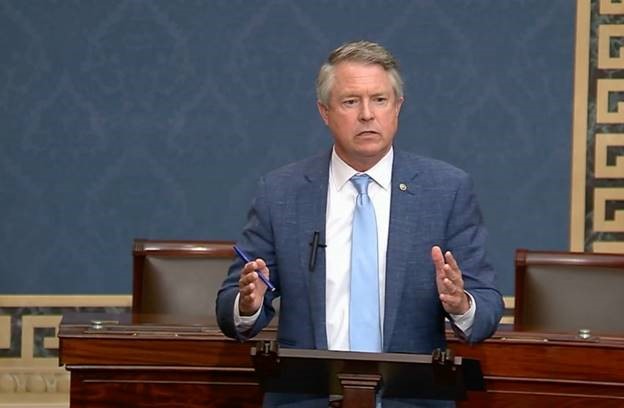 Background:
Earlier this year, Senator Marshall introduced the Stop Harassing Owners of Rifles Today (SHORT) Act, legislation that fights back against Joe Biden's pistol brace rule by eliminating unconstitutional and unnecessary restrictions, taxation, and registration language contained in the National Firearms Act. The measure voted on by the U.S. Senate today would nullify the pistol brace rule that took effect on May 31. Senator Marshall's legislation is necessary for preventing future attacks of this nature on Americans' Second Amendment rights.
###