U.S. Senator Roger Marshall, M.D. Announces Service Academy Appointment
(Washington, D.C., February 8, 2023) – U.S. Roger Marshall, M.D. is pleased to announce the appointment of Lukas Haase of Overland Park and Sam Ritchie of Maize to the United States Air Force Academy (USAF).
Lukas is a senior at Blue Valley Southwest High School and is the son of Michael and Staci Haase. Sam is a senior at Maize High School and is the son of Sean and Kim Ritchie.
"This is a huge accomplishment not only for Lukas and Sam but for the State of Kansas," Senator Marshall said. "Less than 10 percent of all students who apply to a military academy are accepted, which speaks to their achievement and work both in the classroom and throughout their community. Knowing we have young capable Kansans serving in leadership positions within our military lets me know we have Kansas common sense values defending our nation. Congratulations to Lukas, Sam and their respective families."
Lukas and Sams' appointment follows an interview by panelists in November 2022 and nomination to the USAF by Senator Marshall. They must complete addition rounds of vetting by the USAF before being formally accepted to the Academy. 
Lukas Haase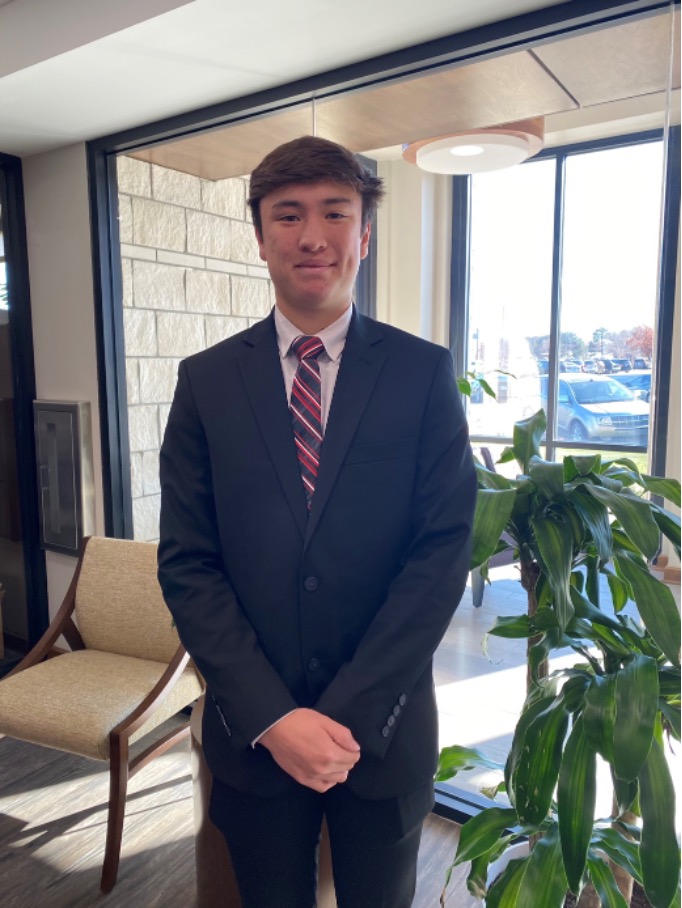 Sam Ritchie
Background
Each year, Senator Marshall has the opportunity to nominate Kansas students for admission to at least one of the United States' four elite military service academies, which include the U.S. Military Academy, U.S. Naval Academy, U.S. Air Force Academy, and the U.S. Merchant Marine Academy. Students admitted to the Academies receive a bachelors' degree and are required to serve at least five years active duty and three years as inactive duty following graduation.
A total of 40 Kansas high school students participated in U.S. Senator Roger Marshall, M.D.'s 2022 Military Service Academy nominees, resulting in 29 students receiving nominations for at least one military service academy. This year's interviews were conducted at Kansas Wesleyan University in Salina.
All students nominated by Senator Marshall are further vetted and reviewed by Academy staff before receiving a final determination on acceptance.
If you or a family member are interested in serving at a military academy, please complete an online application off of my website at marshall.senate.gov.
###