VIDEO: Sen. Marshall Urges Those Seeking Assistance Exiting Ukraine to Email EvacHelp@Marshall.Senate.Gov
(Washington, D.C., February 14, 2022) – U.S. Senator Roger Marshall, M.D. is in close contact with the U.S. Department of State and urging Kansans seeking assistance with exiting Ukraine to email his office at EvacHelp@Marshall.Senate.Gov. Senator Marshall issued this statement regarding the situation in Ukraine:
"The situation in Ukraine remains chaotic and unstable. Despite conditions on the ground, our top priority should be protecting and getting out any American that remains in Ukraine. My staff stands ready to help Kansans with family, friends, and loved ones who are still trying to exit the country," said Senator Marshall. "We understand the dangerous and unpredictable conditions occurring right now and stand ready to provide assistance to Kansans and all Americans seeking to return to the U.S."
You may click HERE or on the image below for video of Senator Marshall's video statement.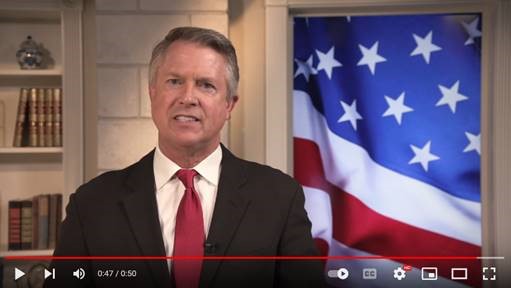 If you have a loved one or colleague who is an American citizen still in Ukraine, please contact our office at EvacHelp@Marshall.Senate.Gov or (785) 829-9000. Staff can provide information and instructions on the process of safely evacuating Americans from Ukraine.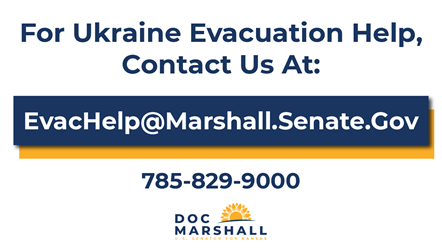 ###