ICYMI: Senator Marshall Discusses #OnePillCanKill Fentanyl Awareness Campaign on Fox Business
Wichita, KS – U.S. Senator Roger Marshall, M.D. appeared on Fox Business this morning to discuss his ongoing statewide #OnePillCanKill Fentanyl Awareness Campaign.
All this week, the campaign is focusing on raising awareness about the dangers of illicit fentanyl and its presence in communities across Kansas. The coalition includes the Kansas federal delegation, law enforcement, educators, members of the state legislature, and health care groups and more totalling over 100 Kansas organizations participating. Senator Marshall also discussed the role of the United States' weak southern border in fueling the rise of illicit fentanyl flooding into our communities.
More information about Senator Marshall's Fentanyl Awareness Campaign, along with live updates can be found atMarshall.Senate.Gov/fentanyl-awareness.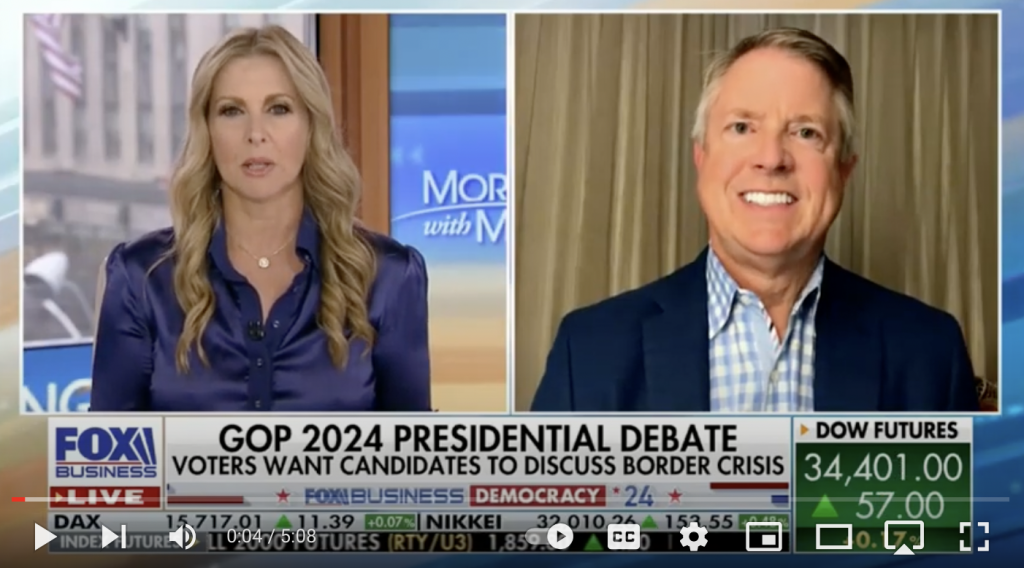 You may click HERE or on the image above to watch Senator Marshall's full interview.
Highlights from Senator Marshall's interview include:
On Senator Marshall's Statewide #OnePillCanKill Fentanyl Awareness Campaign:
"With our kids all going back to school this week, we thought this would be a great week for the Kansas delegation to get together with law enforcement across the state, teachers, coaches, nurses, doctors, anyone we can get to spread the word that nobody is immune to this problem."
"These are accidental poisoning. Young adults are taking fake pills. They think it's a Xanax. They think it's an Adderall. They think it's a Percocet. They think it's marijuana, and it's laced with fentanyl."
"And over and over again, every day across the state of Kansas, we're losing a young adult, we're using Narcan 10 to 15 times a day across the United States."
"We've lost more young adults in the past year to fentanyl poisoning than we lost the entire Vietnam War. Let's get the word out."
###