ICYMI: Senator Marshall Joins RFD-TV: "I Can't Tell You The Last Time I Had Anybody Come Up To Me and Say We Need To Get More Money To Ukraine"
Nashville, TN – U.S. Senator Roger Marshall, M.D. joined RFD-TV's Cow Guy Close live in studio to discuss the ongoing crisis at the southern border, the over 18,000 Chinese nationalists who have illegally entered the United States through the wide open border over the past year, his opposition to additional aid to Ukraine, and the recent controversy over the Senate's dress code.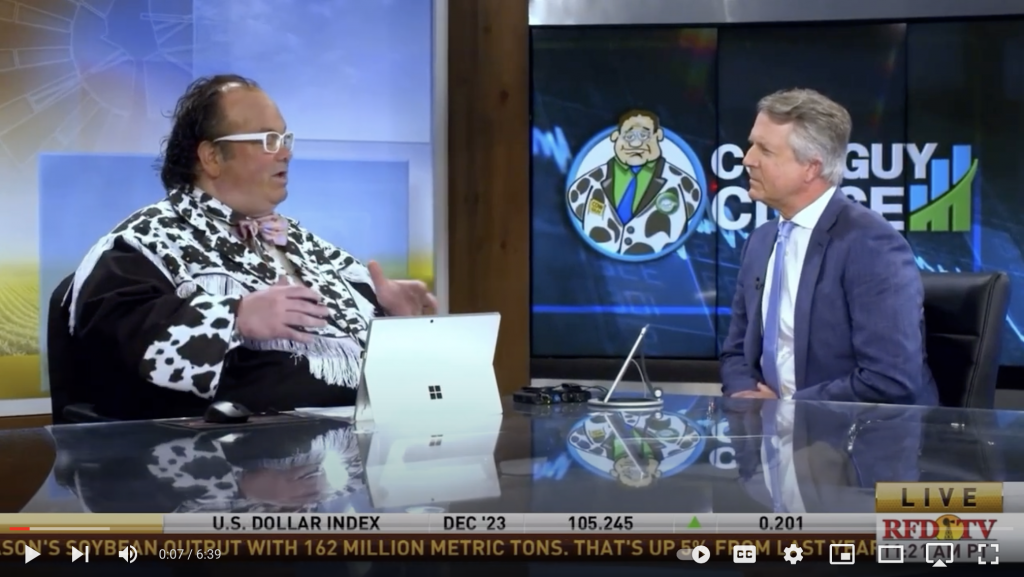 You may click HERE or on the image above to watch Senator Marshall's full interview.
Highlights from Senator Marshall's interview include:
On the Southern Border Crisis and Chinese nationals entering our country:
"It's a sad day in America, when China is paying more attention to our border than the White House is. Right now, 18,000 Chinese Nationalists have crossed the border this year – caught and released, and probably another 6,000 gotaways, those Chinese Nationalists are now infiltrating our universities, our high tech institutions, learning all the secrets that we have when it comes to artificial intelligence."
"That's why we're leading legislation to do just that, to restart building our border, more Border Patrol officers. And we need to fix this Biden policy of catch and release."
"So they're purposely lying to the American people. But the good news is Americans aren't buying it, we understand it. Every day across the nation we're losing 300 young Americans to fentanyl poisoning, made in China, across the border, the cartel is throughout the nation. We have cartel members alive and well, in Kansas, distributing this poison to our children."
On giving Ukraine additional aid:
"I can't tell you the last time I had anybody come up to me and say we need to get more money to Ukraine. Instead, what people are asking me about is the price of gas and groceries and our own southern border. And that's why I pledged, I'm not going to vote for any more spending for Ukraine, until we secure our own border. Like you said, we've already given Ukraine $113 billion. And now, more than the rest of the world, put together. And so the other countries need to step up and do their part."
On the Senate dress code:
"I can tell you right now that the people of Pennsylvania are embarrassed. When you and I get invited to go to a wedding, we put on a suit and a tie, at least I do to honor the bride and groom, if there's a funeral, we get dressed up in a dark suit, a dark tie to honor the deceased and the family."
"When I step on that Senate floor, I'm representing the people of Kansas. I think it'd be disrespectful for me to not dress up and for a person to show up, for a Senator to show up, on the Senate floor to sit in the President's chair in shorts, is disrespectful to the people of Pennsylvania, and frankly, is disrespectful to the people of Kansas as well."