Sen. Marshall Applauds Bartlett Soybean Crushing Plant Opening in Montgomery County
(Washington, D.C., October 13, 2021) – U.S. Senator Roger Marshall, M.D. issued the following statement in support of Bartlett's decision to develop a soybean crushing facility in Montgomery County. Construction is scheduled to start in early 2022, with plant operations anticipated to begin in 2024. The Bartlett facility will create roughly 50 permanent jobs and process about 110,000 bushels of soybeans per day.
"Bartlett's decision to partner with and create jobs in Montgomery County is a huge win for the local community, soybean producers, and our state as a whole," said Senator Marshall. "Montgomery County landed this major business development thanks to their strong agricultural roots and modern infrastructure, and is an ideal location for Bartlett to continue to pave the way for the future of renewable energy. There's no doubt about it – the folks in southeast Kansas will benefit from this facility for years to come. "
Background:
Bartlett is part of the Savage family of companies, a global provider of industry infrastructure and supply chain services, based in Salt Lake City, Utah. The Company is actively working with partners in the agriculture and energy industries to lead the buildout of renewable energy assets and services across North America.
Bartlett obtained approval from the Board of County Commissioners of Montgomery County to receive county-issued industrial revenue bonds to support Bartlett's development of a soybean crushing facility in Montgomery County. The approved bond incentives from Montgomery County and tax credits available through the state's High Performance Incentive Program (HPIP) make Bartlett's estimated $325 million investment in soybean processing infrastructure possible. This project also will encourage rail improvements benefiting Southeast Kansas.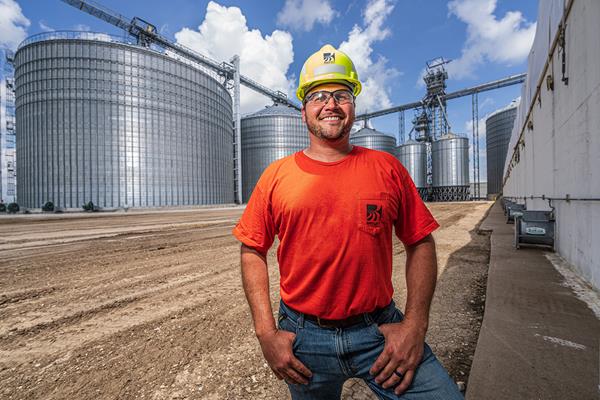 ###