Sen. Marshall Statement on Out-Of-Control Inflation
(Washington, D.C., May 11, 2022) – U.S. Senator Roger Marshall, M.D. released the following statement after the U.S. Department of Labor announced the Consumer Price Index (CPI) increased 8.3% from a year ago:
"Working Americans continue to get less and less out of their hard-earned paychecks thanks to Joe Biden's out-of-control inflation. Instead of proposing responsible solutions to rising costs, President Biden's only answer is to double down on his failed, far-left agenda and take zero responsibility for the inflation crisis he created. Our country is facing the worst price increases in the last 40 years, and now the average cost of a gallon of gas is at its highest ever recorded price. The Democrats' political grandstanding does nothing to help hard-working Americans whose wages are failing to keep up with inflation," said Senator Marshall. "Pre-COVID, we had the greatest economy in my lifetime, that came about because we lowered people's taxes, we lowered regulations, and we lowered energy prices. It's past time this Administration wakes up and stops the war on working class Americans, halts their out-of-control tax and spend mentality, and unleashes American energy independence."
Background:
Gasoline prices are UP 43.6%
Used Cars prices are UP 22.7%
Meat/Fish/Egg prices are UP 14.3%
New Car prices are UP 13.2%
Electricity prices is UP 11.0%
Food at home prices are UP 10.8%
Transportation prices are UP 8.5%
Food away from home prices are UP 7.2%
Here is what they are saying:
WSJ: Stock Futures Fall on Inflation Data
Financial Times: US inflation stayed elevated at 8.3% defying expectations of bigger drop
Barron's: Inflation Slowed in April. It's Still Sky-High.
CBS News: Gas prices hit a new record high of $4.37 per gallon
CNBC: Inflation barreled ahead at 8.3% in April from a year ago, remaining near 40-year highs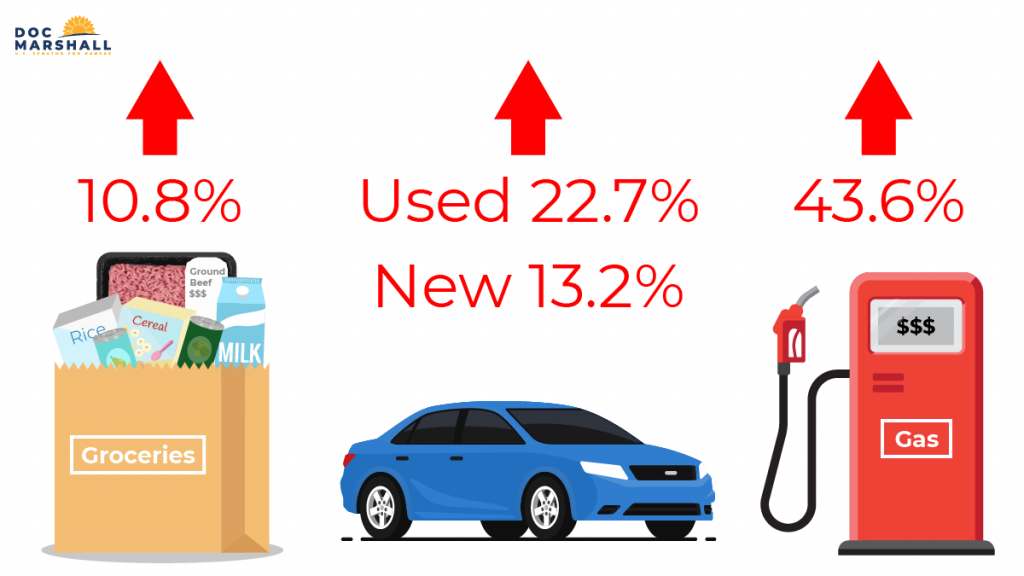 ###