Senator Marshall Holds Military Service Academy Interviews
Salina, KS – This weekend, 42 Kansas students participated in U.S. Senator Roger Marshall, M.D.'s 2023 Military Service Academy interviews. The in-person interviews, a requirement to complete the application process, were held on the campus of Kansas Wesleyan University. The 42 students interviewing must complete the application and interview process to be considered for a nomination by Senator Marshall to one of the nation's four prestigious service academies.
"These students are all exceptional, high achievers who represent the promise of our next generation," said Senator Marshall. "I am honored to have the opportunity to nominate some of these young men and women to serve our country and dedicate their lives to improving our nation's armed services and military readiness."
Panelists for this year's interviews were: Scott Stuckey, Civilian Aid to the Secretary of the Army, Junction City; Janet Nichols, Protocol Chief, First Infantry Division, Manhattan; Jeff Mitchell, Naval Academy graduate, Blue and Gold Officer at the Naval Academy, Lawrence; Lee Gilgour, Blue and Gold Officer at the Naval Academy, Kansas City; Brevin Irvin, West Point Graduate, Wichita Firefighter, Firehouse 20, Wichita; and Bonnie Molz and Tyler Mason, staff for Senator Marshall.
Senator Marshall will submit nominations to the U.S. Military Academy in West Point, N.Y.; U.S. Naval Academy in Annapolis, Md.; U.S. Air Force Academy in Colorado Springs, Colo.; and the U.S. Merchant Marines Academy in Kings Point, N.Y. Students' acceptance will be finalized after additional credentialing by academy representatives.
Background:
The U.S. Military Service Academies are federal academies for the undergraduate education and training of commissioned officers for the United States Armed Forces.
To be accepted into a U.S. Military Service Academy, students must have a nomination from a U.S. Congressman, U.S. Senator or the Vice President.
Following graduation from the service academy, students will be required to enter active duty military service.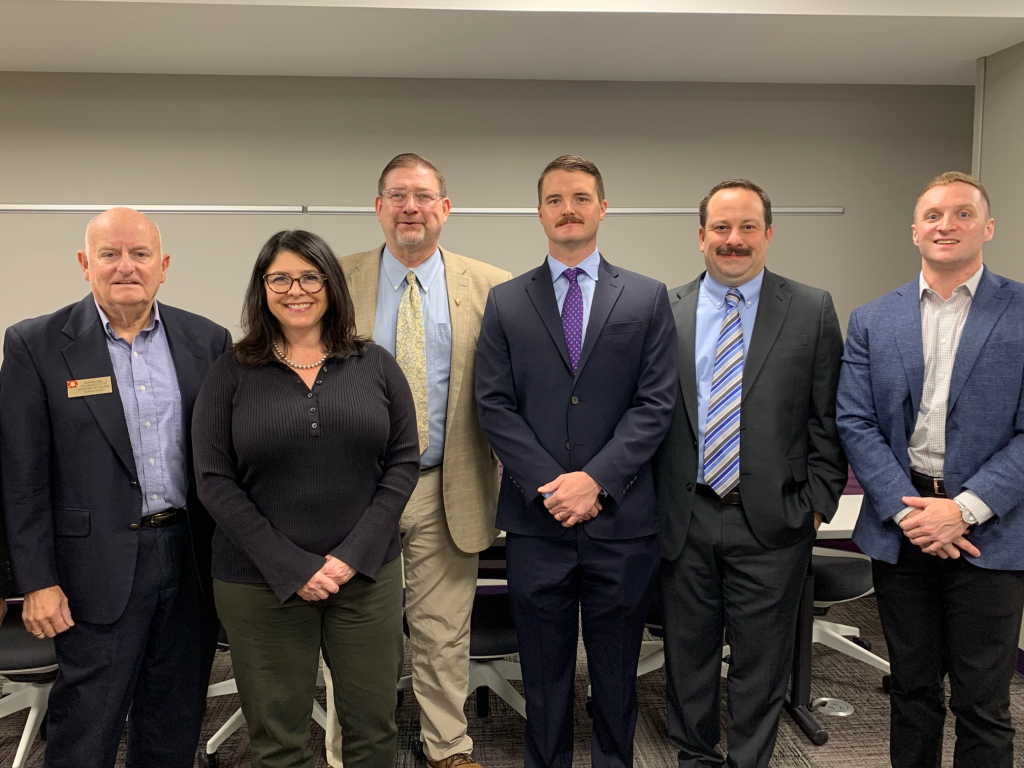 Panelists pictured left to right: Scott Stuckey, Janet Nichols, Jeff Mitchell, Brevin Irvin, Lee Gilgour, Tyler Mason