ICYMI: Senator Marshall Joins Fox Business's Big Money On PGA-LIV Merger: This is not what folks back home are talking about
Washington, D.C. – Today, U.S. Senator Roger Marshall, M.D. joined Fox Business's Big Money Show to discuss the PGA merger with LIV and the confusion as to how the issue rose to be the headline of a leading Senate Investigative Committee while American families are paying sky high prices for groceries, fentanyl is flowing across our wide-open southern border, and our greatest geopolitical threat, China, is buy U.S. land and stealing our intellectual property. Senator Marshall also discussed the Biden Administration obsession with restricting conservatives First Amendment rights by censoring Republican views on social media.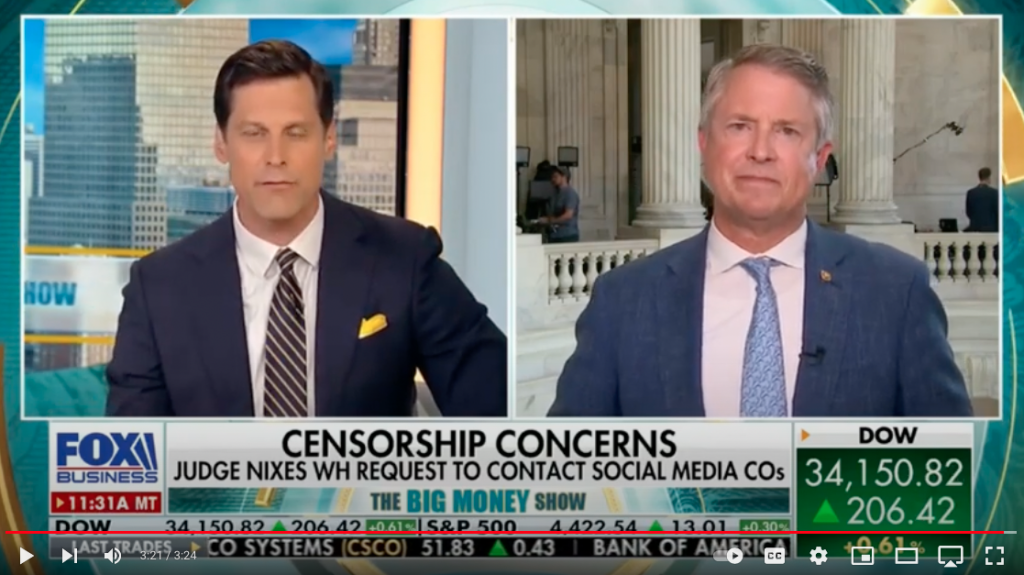 You may click HERE or on the image above to watch Senator Marshall's full interview.
Highlights from Senator Marshall's Interview include:
On the PGA-LIV Merge:
"I want to express my empathy to all the 9/11 families, the victims, and they make an absolutely great point. But my concern is how did this issue rise to the level of a Senate hearing? This is not what folks back home are talking about, or feeling that we should be investigating. There's so many other things: they want to know where the cocaine in the White House came from, they want to understand the origin of Covid-19, they want to understand why China is dumping all this fentanyl in our country. Not to mention the human rights violations of China as well."
On Biden pushing social media censorship threatening:
"What Joe Biden is doing now is pouring salt on a very open wound. He willingly went in there and censored issues, everything from gender issues to the economy, to climate, we all know about the Covid-19 censoring. And now the judge has called him on it. He wants to appeal that – that is the total disregard for the First Amendment."