ICYMI: Sen. Marshall Kicks Off Fentanyl Awareness Campaign On Newsmax: One Pill Can Kill
Wichita, KS – U.S. Senator Roger Marshall, M.D. joined Newsmax to discuss the launch of the statewide #OnePillCanKill week of action campaign to bring awareness to the fentanyl crisis that is flooding communities. In Kansas, a life is lost nearly every day due to fentanyl poisoning. To grasp the gravity of this crisis and tackle it head-on, it's imperative that we discuss the nature of fentanyl, where it's being sold, how it's distributed, its deceptiveness, and the concerted efforts required to combat it.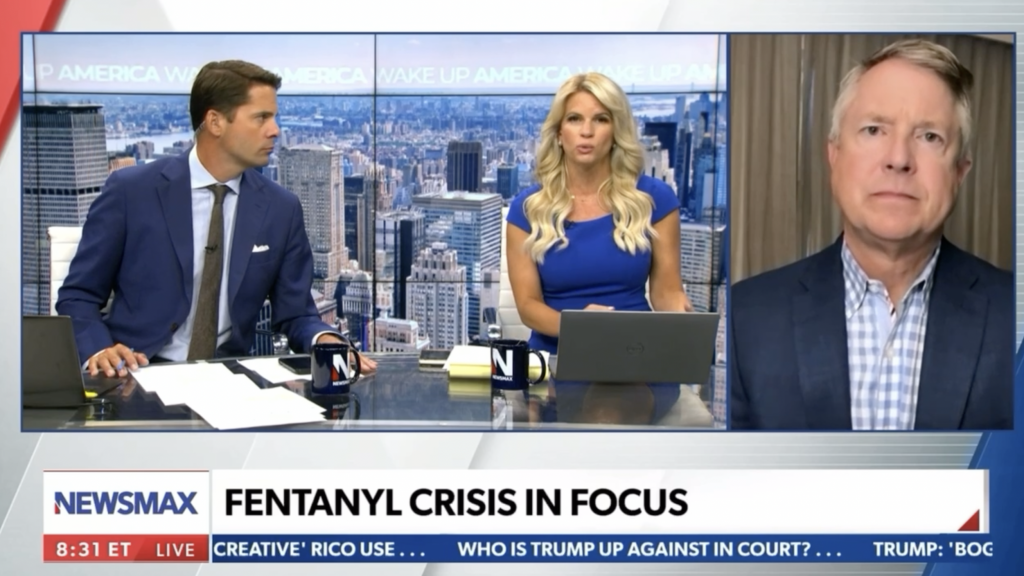 You may click HERE or on the image above to watch the full interview.
Highlights from his interview include:
On Senator Marshall's Fentanyl Week of Action Campaign:
"We need parents, teachers, educators, coaches, pastors, everybody talking to their people about how fentanyl kills, that one pill can kill. That's right, one fake pill laced with fentanyl can kill anybody."
"What we're doing this week, dedicated this week, all of the Kansas Congressional delegation is working with us, along with law enforcement, health departments, getting the word out as our kids go back to school."
"No child is immune from this. Your children and young adults can order a fentanyl tablet online from something like Snapchat, it's easier and cheaper to get than a piece of pizza…"
"It's amazing to me the cartel is alive and well in Kansas of all places, that there are hundreds of cartel members out here poisoning our children."
###